It's time to introduce your child to the wonders of leadership. A person is defined by how they lead, so children need to practice what they learn in school. It'll also help them become better human beings. Everyone is born with a purpose, and purpose helps them achieve it. As soon as your child finds their purpose, then you'll notice the change in their life.
Developing excellent leaders from a young age is possible. Your child's attitude, manners, and character will be shaped by what you teach them. Don't use the excuse "he doesn't listen" because you can change that by teaching him how to lead.
Some parents think it's a waste of time teaching their children leadership, but it's not!
Understanding What Leadership Is
In order to lead, you must be able to influence others to work with you towards your goals. Management and leadership are very different things, including employees and subordinates. Leadership is about how you should lead by example. It's about how you should behave and speak. It's an art to influence others to achieve a goal and turn them into the best they can be. Leadership is a quality that a person must have.
Qualities of becoming a Good Leader
Anyone can be a good leader, but it takes more than just the desire to lead. It involves what happens behind the scenes looking for motivation and energy. No one can be a good leader without having these qualities.
1. The ability to motivate oneself and others
One of the best ways to be a good leader is by motivating yourself and other people to achieve a goal. It's not easy to do. It requires you to show your passion for something. Otherwise, you'll lose interest in leading others. It's challenging to stay motivated through the process of helping others achieve a goal. But it's essential when you lead others to achieve your goal.
2. Showing respect to other people
Leaders should be respectful of others because they're the ones who perform their duty and make them successful. On the same note, leaders should respect fellow people, but it depends on their generation. Leaders should respect elders and show respect to their peers and mock them.
3. Having a good self-esteem
Leaders must have good self-esteem because they lead and are also a part of the team that should do their job effectively. Leaders need to have high confidence to teach others. You'll know the leader you want to be when you see the people around you following them and trusting them. Leaders hold themselves in high esteem, which helps them achieve success and motivate others to achieve success.
4. Having knowledge and skills
Leaders know what they're doing or at least someone who has the necessary knowledge to lead others. A leader should be skilled enough to lead others because you can't always rely on others to do things for you. People are not always reliable, and when things don't go their way, they won't help you achieve your goals. So a leader needs to make sure that he knows how to complete his tasks effectively.
5. Manages time effectively
Leaders are responsible for managing their own time efficiently and effectively. That is why they can plan to achieve everything they planned or needed to do. They are aware of the time they have and use it efficiently. They can always give people who need their help what they deserve to complete their tasks.
Teaching Leadership Skills to Kids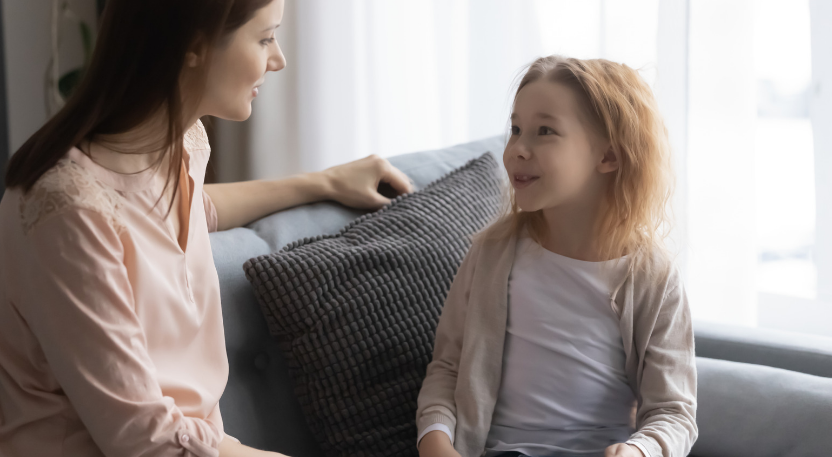 Leadership skills learned early are vital to your child's success. Leadership is a need for every human being, and by learning how to lead in childhood, it will be easier for them to lead in the future.
1. Raising leaders
It's not enough to teach your child to be a good leader in the future. You have to raise them so they can become a well-rounded child. When you raise your child, you have to teach them the importance of being a good leader.
You can always treat your children as if they are leaders. They need to be treated as show-offs and citizens of the world and be confident about their abilities.
2. Choosing the right virtues
Your child should not just learn leadership skills, but they should also learn the proper way to lead. The kids will receive a lot of motivation if you teach them correctly. You can teach them by following these steps:
Teach your children to be kind, humble, considerate, and respectful. These are the qualities that all people should follow in the world. If you don't know how to create rules for yourself, ask someone already doing it for you.
3. Have the discipline to stay on track
The only way for your child to stay on the right path is by teaching them how to be disciplined. You can do this by learning from your parents and other role models. Teaching a child how to be disciplined will help them in the future and other things. You can teach discipline by following these steps:
You should set your own rules first, not rigid ones as other people do. If you set rules but don't follow them, it's not a good thing. You have to always be on top of your game by doing what you are supposed to do.
4. Learn how to work towards a goal
In simple terms, learn how to work towards a goal that will help your child become successful in life. They should learn how to work hard and set goals for the future.
You can tell them to work hard to achieve the goal of being a good person, which will help your child be a good leader one day. They should have the motivation and energy to achieve their goals and feel great about themselves.
The qualities of a good leader are not only meant for adults, but they're also applicable to kids. They have the right to have perfect leaders in the future.
5. Keep your promises
You have to lead by example. That's why you always have to keep your promises and always be on time. If you're late, you'll never get the respect of other people. So the best thing is to always be on time and keep your promises because that's something everyone will love about you.
You'll never be able to lead unless you want to do it for the right reasons. Always keep your promises and be there for the people who need you. On top of that, always finish what you started to lead by example.
Activities that teach leadership skills to kids
These activities help your kids develop them to become good leaders.
1. Attending leadership camp
Although this is not compulsory, it's always good to be involved in leadership camps to help your children develop the skills required of a good leader. These camps are always full of exciting and fun activities.
If you don't know where to find these camps, you should find a reputable leadership camp in your area. These things aren't difficult because people do them all the time and your kids will love it there!
2. Games
It's always good to have fun together with your children. You can play games to teach them how to be a good leader. Games are a great way to teach leadership skills because they are fun and very effective at teaching skills. Many people play games for them to be better leaders. Games require a lot of effort and intelligence from the players to teach leadership skills.
3. Volunteering
If you love volunteering and helping kids, you should teach your kids about being kind. Helping others and helping to make the world a better place are always values that children need to learn to become good leaders. You can instill leadership qualities in your children by volunteering at different places during their summer break.
4. Storytelling
Storytelling is one of the most excellent ways to teach leadership skills. You can teach your kids about values, leadership, and teamwork by having them read stories. You can tell your kids many stories to learn and grow as a people. You can also encourage them by telling stories that they like.
5. Being inspired
You must learn how to inspire people in order to be an effective leader without trying too hard. You have to lead by example and be an inspiration to your children. Go to a library and find different stories about leaders who inspire you.
Final Thoughts
Building good leadership skills in kids should start at a young age. It is essential to have a mentor who can teach your children good things and be someone they can look up to and keep their feet on the ground. You have to teach them the values of being a good leader.
At Montessori Academy, different activities and exercises help kids develop leadership skills. We teach the children to "be responsible for themselves and their environment." This includes washing their hands and keeping the classroom clean. They learn to ensure that everyone is doing what they should be doing, and the teacher must also ensure this. If you have questions, feel free to contact us at any time. We are happy to provide more information on Montessori Academy.
You may contact us at (310) 215 -3388 for Culver City and (323) 795-0200 for West Adams.